5 Face Mists For A Refreshed Visage
loading...
If you're a beauty lover who is aiming to maintain a flawless visage as we step into the freezing winter wonderland of the season ahead, you are probably looking to keep up your glowing skin. While the lack of moisture and the unwanted arrival of dry skin may mean that wintertime is officially upon us, using a face mist can help to keep you gorgeous. We've curated a round-up of five facial sprays and mists which are meant to hydrate and nourish the complexion.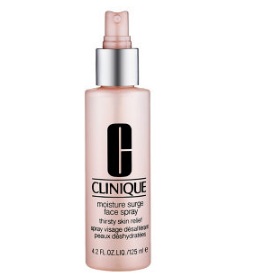 1) Clinique Moisture Surge Face Spray, $27: Clinique's Face Spray claims that it is made with aloe, and will increase the moisture levels of the skin in order to produce a balanced complexion. The spray states that can be used for travel or in the shower to encourage hydrated skin.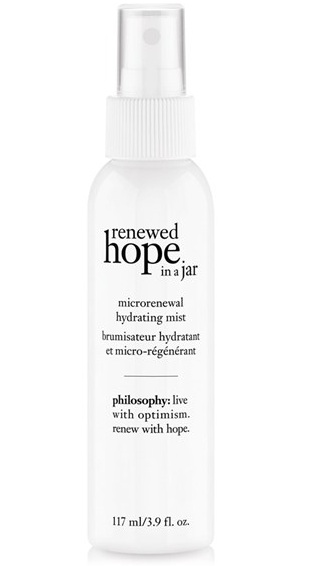 2) Philosophy 'Renewed Hope In A Jar' Microrenewal Hydrating Mist, $44: As a hydrating mist by beauty brand Philosophy, this product promises instantly refreshed skin and a dewy, radiant complexion. The water-based product is made with opuntia coccinellifera flower extract (which is said to offer brightened, youthful skin) and glycerin (a compound that is said to correct oily skin and cleanse the visage). The spray itself can be applied over or under makeup.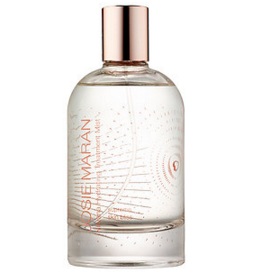 3) Josie Maran Nirvana Hydrating Treatment Mist, $48: Josie Maran's Treatment Mist claims to soften and saturate dry skin, and is formulated with argan oil extract and coconut water. The product states that it offers antioxidant protection in the form of minerals, while the konjac root in the formula is said to encourage smooth, soft skin. The mist also contains a mixture of sugar cane, lemon, and orange extract (which is said to remove traces of dead skin) and is boosted with essences of cucumber and geranium.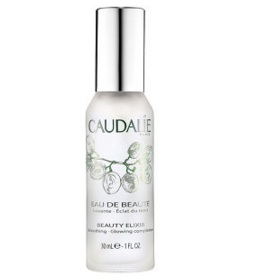 4) Caudalie Beauty Elixir, $53: This toning mist claims to be inspired the elixir of youth which was used by Hungary's Queen Isabelle. The Beauty Elixir states that it is created with grape extracts, which are said to offer a radiant look. Meanwhile, the rosemary, mint and rose essential oil claim to prepare the skin. The product itself is said to function as a makeup primer and a setting spray, as well as a refreshing spray to rejuvenate the look of your face.
5) Kate Somerville 'Nourish' Hydrating Firming Mist, $70: This face mist by Kate Somerville states that it offers a weightless and alcohol free-formula for healthy and younger-looking skin. The mist is created with Matrixyl 3000, a key ingredient which claims to reduce the look of fine lines and wrinkles. Meanwhile, the combination of beet root, algae, ginger and green tea in the formula are said to nourish the skin. The formula is also boosted with montmorillonite clay (which claims to detox the skin) and notes of lavender and orange essential oils.
Photo: iStock